Chiyoda Bender Upgraded with BendPro
May 25, 2016
We recently upgraded another Chiyoda bender in the field. This time it was for Bohn and Dawson in St. Louis.
The bender's control system and servos were obsolete and starting to fail. The following upgrades were performed:
New BendPro control system
New Digital EtherCAT servo drives and motors for all 3 axis
Converted Pressure Die Assist system to servo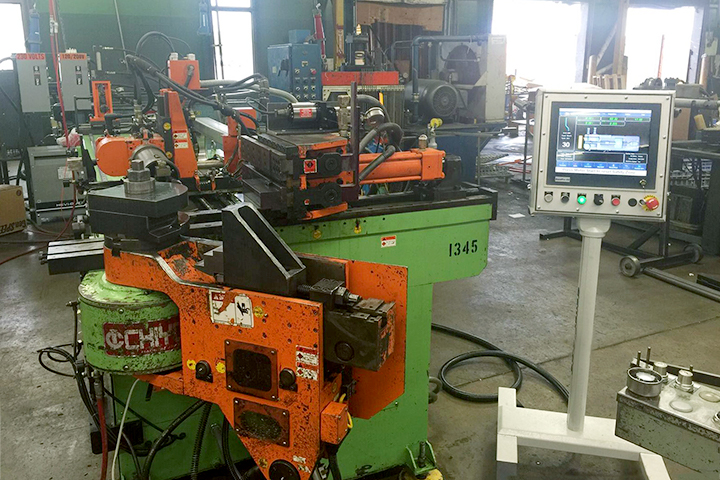 BendPro on Chiyoda SP-60 Multi-Stack CNC bender

In addition to installing a new BendPro control system, we upgraded the servos to new Digital EtherCAT drives and motors.
The Y, B, and C axis were all upgraded with new Servos. Digital Servo drives offer increased performance and reliability and provide much more diagnostics information as compared to the original analog based servo system.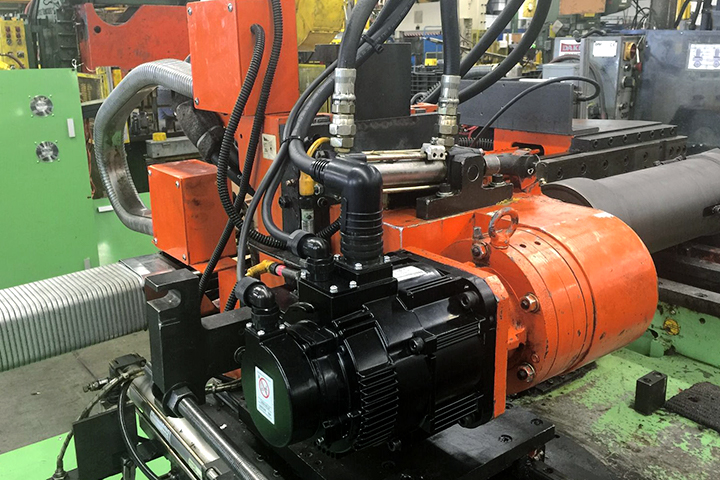 New Servo Motor on B Axis

BendPro's advanced yet easy to use Servo Tuning Screen makes tuning new servos a snap!
This allows our service engineers to optimize bender performance which results in higher production rates and less scrapped material.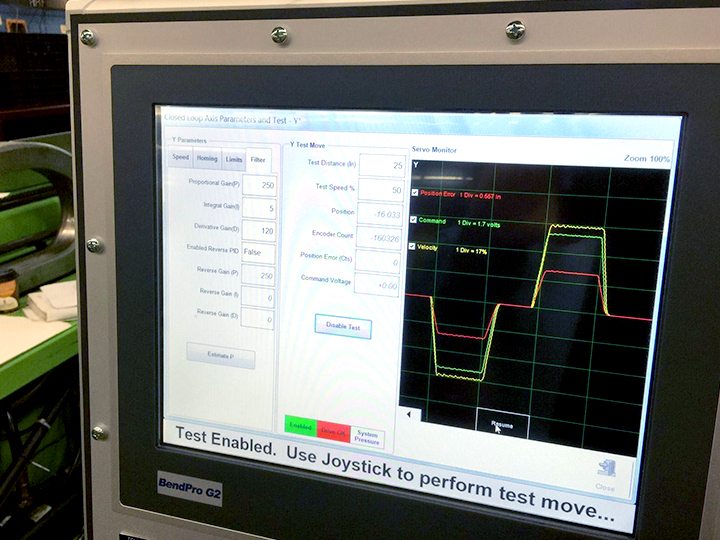 BendPro Servo Tuning Screen
Add Pingback